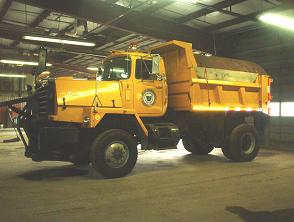 Town of Newburgh Highway Department
90 Gardnertown Road
Newburgh New York 12550
845 561-2177
Office Hours Monday - Friday 7:00 am to 3:30 pm
Mark Hall
Highway Superintendent




Highway Department Services :
The Town of Newburgh Highway Department is responsible for and maintains over one hundred sixty ninety miles of roads in the town.

We operate with a crew of thirty two full-time employees one deputy superintendent of highways, office clerk, three working leaders, three heavy equipment operators, thirteen truck drivers, eleven laborers along with eight part-time laborers to help out at various times during the year. The department has completed many roads and drainage projects over the past two years. We have reclaimed and paved roads along with placing new drainage structures, guide rail, centerline striping, new signs and also tree removal.

In the event of any emergency after hours, weekends and holidays the Highway Department can be reached through the Town of Newburgh Police Dept
(845) 564-1100.