Commissioner of Parks Recreation and Conservation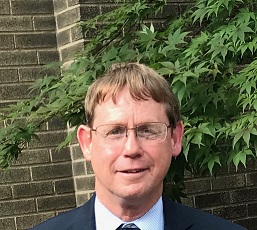 Jim Presutti
Commissioner of Parks Recreation and Conservation
Mr. Presutti was appointed Commissioner of Parks Recreation and Conservation at a meeting of the Town Council on April 13th 2020.
Jim is a lifelong Town of Newburgh resident, married to wife Tammy. With two children, Matthew is, a United States Air Force Academy graduate, is a Fighter Pilot, and daughter Megan, has a BS in Equine Science/Pre Vet, and is currently a student at Ross University School of Veterinary Medicine.
Jim started working for the Town of Newburgh while in high school in the recreation department before moving to the highway department full time. He left the highway department to earn his forestry degree at Paul Smith's College where he designed the trail around Chadwick Lake as his senior project. Upon graduation, he worked at West Point in the Department of Natural Resources. He eventually opened his own business, Hudson Valley Horticultural Services in 2000, where he managed the trees and shrubs for many estates and private homes as a Certified Arborist and Certified Nursery Landscape Professional. During his 20 years in business he was still active here with the town as a member, and chairman, of the Recreation Advisory Board. Jim also was President of the NYS Nursery Landscape Association, and a board member of Cornell Cooperative Extension of Orange County. In 2014 Jim was selected out of 18 applicants for the position of Councilman for the Town of Newburgh, having been elected in 2015, and re-elected in 2019.
Awards and Citations:
2008 East Coldenham Elementary School Founders Award
2014 NYS Environmental Beautification Award
2015 Distinguished Service Award NYS PTA
2018 Inducted in the NYS Nursery Landscape Association Hall of Fame