CHRISTOPHER THOMPSON BECOMES NEWEST POLICE OFFICER
Release Date: May 16, 2017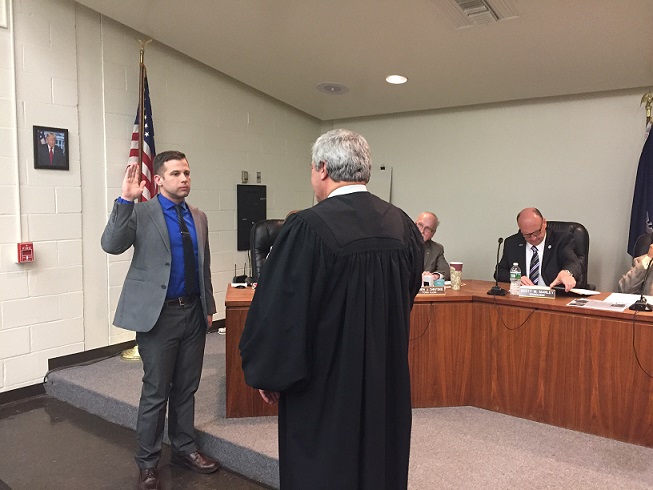 Pictured above the newest Town of Newburgh Police Officer Christopher Thompson being sworn in by Town of Newburgh Justice Richard Clarino.
The ceremony was performed in front of friends, family and the entire Town Board at the May 8th 2017 Town Board Workshop Meeting.
Supervisor Gil Piaquadio stated " Officer Thompson will make a great addition to our Police Department.