NEW POLICE OFFICER IN TOWN
Release Date: March 14, 2017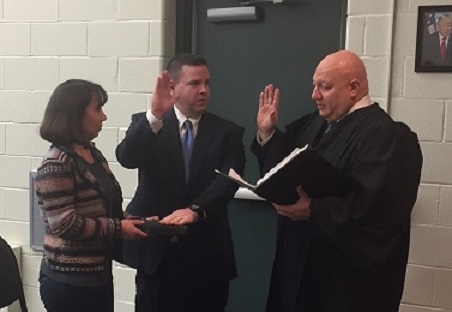 Newest Town of Newburgh Police Officer Paul Zavadil is shown
above with his wife holding the Bible being sworn in by Judge Martini.

The ceremony was held at a Town Board Meeting on
March 13th 2017 to a full house of family, friends, and
fellow officers.

The Town Board and Supervisor Gil Piaquadio welcomed and
congradulated Officer Zavadil and his wife and stated
"Paul will make a great addition to our outstanding
Police Department".